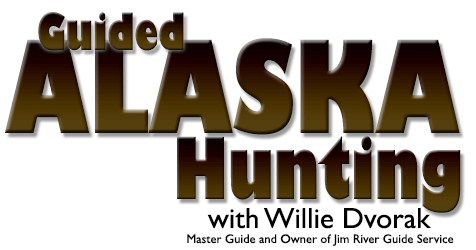 Alaska Unguided Moose Hunting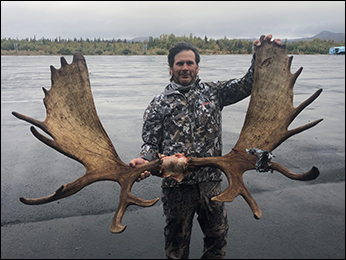 An unguided Alaska moose hunt is the pinnacle of unguided hunting. It will be the biggest unguided hunt you will ever enjoy. My unguided moose hunts offer you the chance to take a fantastic trophy at a fantastic price. It's the best bargain for do-it-yourself moose hunting.
Look at all of the other outfits and then look back at mine before you book your trip. You'll see why my hunt value outshines the other guys who are pretty vague about what they offer.
Contact me for:
1. A list of ALL of my clients from last season.
2. A list of all the gear I provide.
3. A list of all of the food I supply.
4. A list of all you get for your money.
Then lay it down side by side with everybody else's.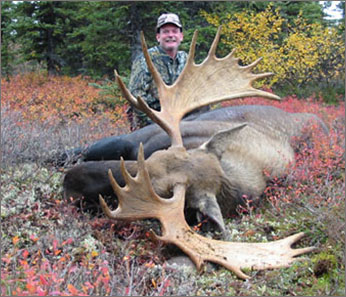 Don't trust anybody that promises when they wont put it in writing. That's a slippery slope. If they wont send you these four lists there's a reason. And it's not a good one.
I don't try to fulfill other people's promises but I fulfill mine in spades. That's a big deal. If you like trust, honesty, openness, and integrity as fundamentals from somebody you pay for a hunt with, you'll like booking with me. If you want to be put in a fantastic place to do your thing to find a huge moose, the choice is easy.
You won't get a high pressure buy-it-now sales pitch from me. Take all the time you need to make an excellent decision. Talk to everybody you can. Then revisit my information and compare their hunt to mine.
"If a outfitter isn't providing the information you're asking for, that's a red flag. I won't do business with somebody like that."
Contact me by phone, text or email to get all the details on what should be a successful and memorable trip. You'll be glad you chose Jim River Guide Service. I hope you have a lot of room on your wall!
Guided Alaska Hunting
Jim River Guide Service
Willie Dvorak, Owner and Master Guide
Phone: 605-887-3561 (landline), 605-228-8162 (texting and cell).
Email
If you call in August or September I will be off the grid guiding in remote Alaska. In this case use my landline, it will be forwarded to my cell or my wife Julie's cell, whomever is available. Leave a message. She talks with me via satellite phone everyday. My communication skills are excellent most of the year but it is challenging when I'm off the grid. Please use patience during August and September, it will be worth it.